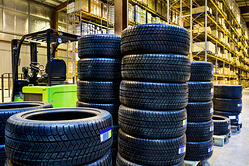 While the rubber manufacturing industry has grown over 30% in the last five years, overall profitability is taking a massive hit. The industry as a whole is producing more than its customers' demand, which has resulted in a 21.8% drop in rubber prices in the span of only six months. In September alone, month-over-month prices dropped 11.1%.
The table below shows the price of rubber per pound from May to October 2014:
2014 Rubber Prices (Cents Per Pound)
May: $0.93
June: $0.94
July: $0.91
August: $0.84
September: $0.74
October: $0.73
Historically, synthetic rubber manufacturers built up their inventory to feed a growing need for materials, largely from tire and automotive customers. But when demand decreased, manufacturers were left with excess product, causing rubber prices to fall. With the shift in supply and demand, manufacturers implemented production cutbacks, laid off employees and, in some cases, closed operations.
This time around, prices are weak with decreased demand, but with unused inventory, the number of production facilities is still growing. The global demand for rubber has also been slow to rebound from the effects of the Great Recession. Synthetic rubber producers, specifically, have been increasing their capacity – not to meet current demands, but to anticipate expected demand growth five years from now. In addition, China has rapidly built rubber manufacturing plants to reduce its net imports and provide jobs to its citizens. The global effects have been painful, as the above table shows.
Production Efficiency And Quality: The Differentiators
With so many rubber manufacturers flooding the market, tire and automotive customers have a bevy of producers to choose from. Differentiating from your competition is as important as ever.
Having the highest-level production quality is an absolute necessity, as rubber defects hinder the quality of your customers' product. The main culprit of low-quality rubber production is defected manufacturing rolls. Less-than-perfect rolls reduce production quality and efficiency, impacting your bottom line from multiple angles. In an oversaturated marketplace, your quality is your biggest asset and greatest differentiator.
Precision roll grinding is becoming more and more critical. With proper maintenance and roll grinding to remove defects, you experience little to no downtime, which saves you on astronomical opportunity costs.
Rubber manufacturers typically use five-roll stacks with each roll being critical to the quality of the product. The profiles must be even and uniform. With an uneven profile – generally created by uneven wear, a lack of maintenance or improper roll grinding – your sheet has inconsistent thickness in the machine direction and cross machine direction. Manufacturers selling to a minimum thickness wind up saving millions of dollars when they grind their rolls to precision standards.
Block grinding has been a prevalent method of grinding rolls, but it does nothing to ensure a uniform roll profile. The surface of your roll looks smoother, but the profile defects still ruin your production efficiency and quality.
Ensure the quality of your rubber and differentiate from your competition by maintaining your rolls and using the most precise roll grinding methods. In such a period of price decline and market consolidation, every element of your production matters.