Profit-sharing
Many industries, beyond just the paper industry, can save money with precision-ground rolls
When you talk about calender rolls, it's usually the paper industry that comes to mind. But the truth is calender rolls are a critical component in the manufacturing process for many different industries — from rubber and plastic to seed oils and nonwovens.
Regardless of what industry you're in and what you're manufacturing, calender rolls are directly contributing to your end-product quality. The caliper of your final product, surface finish and smoothness, and final product strength are all impacted by these rolls. And because they are such an extremely important component in your manufacturing line, they have to be serviced properly to make sure that your final product is coming out the way it should be.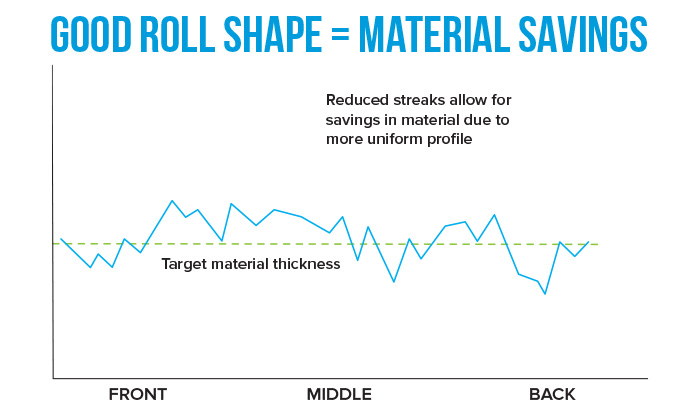 In our latest webinar, "Precision Grinding Calender Rolls for All Industries — It's a Must" we take a look at why properly ground rolls are so important to the manufacturing process and how all industries can reduce their expenses simply by paying more attention to the calender rolls used in their machines.
Find out why it's so important to have quality calender rolls to reduce the variation in your product in terms of caliper and to maintain the surface and optical properties of the calender roll. See why a calender roll's concentricity is a critical, yet often overlooked, property of a serviced roll. Discover through a real-world case study how a precision-ground roll will actually last longer than one that is not — and the savings that it can generate for your operation. Hear why you should be concerned if your rolls are being ground on their bearings. And many more insightful and money-saving findings.
No matter what industry you're in, if your machines are using calender rolls, you need to watch our "Precision Grinding Calender Rolls for All Industries — It's a Must" webinar to see how you can save your operation money simply by paying more attention to how your rolls are being serviced. Click here to watch it today or
click here
to download it.