Can your roll grinder prove its rolls deliver real economic value? We can.
Make any big-ticket purchase, and you want to know that you spent your money wisely. That you got your money's worth. And then some.
It's true whether we're talking a flat-screen TV, a dream vacation, your child's college tuition … and your rolls.
Sure, every roll grinder claims their work is the best quality. But how many can actually prove to you the economic value and ROI you're receiving by installing and using their rolls? PRG can. And does. With our Application Engineering team. Which is the subject of our latest informative webinar, "Roll Grinding Application Engineering Precision Delivering Profitability."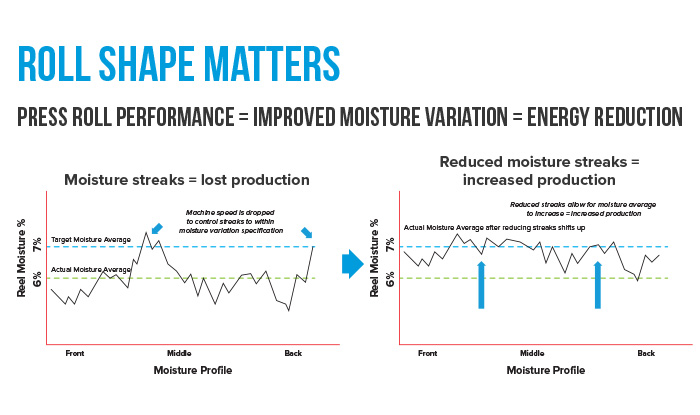 Hosted by a member of our Application Engineering team, the webinar discusses the DMAIC approach we use to define and quantify the improvements our rolls are providing your operation. And to calculate the savings and profitability achieved through the use of our rolls. You'll see from several real-world case studies how we have used this Six Sigma-style method to prove to customers that our precise-ground rolls are indeed performing as promised. And, more importantly, are generating savings.
The webinar also delves into the key value indicators — such as extended roll life, improved product quality, product strength and material savings — that our Application Engineering team considers when creating one of our custom statistically validated studies for a customer. And explains how each of these are influenced by various qualities of the roll: its precise roundness, concentricity, optical properties and crown. Finally, we discuss how we're able to still provide this valuable service in a COVID-influenced world, working distantly to collect the necessary data.
Discover this unique and decision-reaffirming benefit that only PRG offers its customers. Watch "Roll Grinding Application Engineering Precision Delivering Profitability" today to learn more about the Application Engineering services we can provide your company.
Click here
to view.